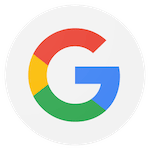 On Target Fitness is awesome! Excellent professional coaching and support. Extremely clean. Great community of folks. I have never felt better and excited to continue on my wellness journey.
Before I came to On Target Fitness, I was fairly sedentary. I was in a weight loss program and had been successful but felt I would never reach my weight loss goal until I started exercising more. I searched for the right place for me. I was 71 and had previous knee and hip replacements and my balance wasn't great. Since I had developed a healthy eating plan, I wanted to get stronger physically. I had joined another gym in the past but I didn't keep it up. I was embarrassed and intimidated because of my size and age. It was also very impersonal. I lacked motivation. All of that made it very easy to quit! I was intimidated when I first came to On Target Fitness and full of self doubt. When I arrived for my first Small Group Personal Training session, Doug greeted me by name when I walked in the door. He helped me sign in and showed me where my program binder was. The coaches are great! Always encouraging. They observe and correct as need be to assure you are doing each element of the workout properly. They also helped me tweak my eating plan to increase protein to help build muscle. They are willing to answer questions about nutrition, fitness and sleep. The other clients are friendly, make everyone feel welcome, and encourage one another. Yoga was new to me and even though I struggle through some of the positions, I enjoy it. For me to get up at 5AM for a 6 AM workout, it has to be a great place! It's a gym that doesn't just focus on exercise but on overall wellness through nutrition and fitness. My biggest win has been to see results in 6 weeks! I have gained muscle and lost body fat. My balance is improved. But I think my biggest win is that I have found a great place to work out! I'll never be able to compete with the forty-year-olds and I'm learning to accept that. But I can work to become the best me I can be! My advice to anyone who is worried about starting: start with a six-week challenge. Within a couple of weeks, they will see what a great place it is!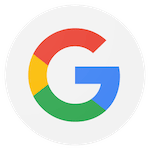 I'm six weeks in and I already know joining On Target Fitness was the BEST DECISION I made for myself. When I joined On Target, I clocked in at the heaviest weight I have ever been and felt horrible physically, mentally, and emotionally. I've 'been there, done that' with many traditional gyms, trainers, and weight loss programs. Nothing I have ever experienced compares to On Target. ALL the coaches are so supportive and genuinely care about each of us. It truly feels like a family, from the coaches to my fellow members. Also, I truly believe each coach feels my successes are their successes. The core key is that they keep it simple. Make no mistake, it IS challenging but the reward absolutely outweighs it. I look forward to my sessions each morning and seeing the crew. I can't recall ever feeling that way. What I find eye-opening is that I'm not focusing on the long-term uphill battle of my weight loss. I'm starting to appreciate each day at a time and celebrating each day's progress. Such a game changer for me. At the risk of sounding a bit overdramatic, I owe Alec, Ryan, Jaye, Katie, and our entire On Target family a debt of gratitude. They have saved me. :)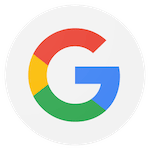 So happy to have found this place. On target to my goals thanks to these wonderful people helping me to become a better human. You will find thoughtful professionals who are clearly dedicated to improving the physical well being of it's members without any pressure or fluff. Perfect fit for me. Thank you!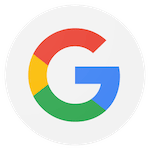 When I joined On Target, I was hoping to get strong to be able to run long distances. I was new to running and had lost weight but, I knew, I needed more than just running and controlling what I eat. That was my main reason, I knew of someone who is a member of this gym and she got so strong she looked a totally new person. My hopes were very high. I have to say that I was not wrong in my decision to joined. I have been able to run a half marathon thanks to the strength routine that is tailored for me and my needs. I have been a member for 17 months now, my strength have improved my runs are efficient I feel so good when I'm exercising at they gym, even if I feel I cant perform that day, once I'm at the gym my attitude change and I feel full of energy, maybe because the coaches are always pushing you to do your best and understand your needs and they are right there to encourage and help you to reach your goals. I love my coaches, and did I mention they certify and well knowledgeable? Also last summer had a car accident and my right hand got injured, I was not able to use my hand for a while. Coach Ryan change my routine and gave me one that was modify for my circumstances, I was able to keep exercising without loosing a beat. This gym is just Great! Plain and simple is a nice community, is like a big family. The coaches alway will greet you by your name and always are friendly and if you have questions they are more than happy to help you. No Gym has ever satisfy me the way On Target does.
Hi! My relationship with food is totally changing and I love it! I used to feel so guilty about eating certain things or eating too much. Now I am realizing how important it is to fuel my body and make sure I'm eating ENOUGH! I'm putting so much more thought into what I eat and when I eat it. I'm even finding that now that I know how great I feel eating cleaner and noticing how crappy I feel when I eat crappy, I am way less tempted to give in to eating junk food because I know how I'll feel after. Now I just need to keep finding ways to change up my meals to keep them interesting and keep making sure I am getting all the fuel I need!
Before On Target Fitness I had tried several fitness options, running, yoga, regular gyms, one on one training, Isagenix, you name it. Nothing was ever completely fulfilling or truly sustainable; most offered part of what I needed but not the whole package. What I was really looking for was OVERALL fitness, where weight training, cardio and nutrition came together but I also needed support and accountability, so community was important along with experienced trainers and staff. What I found with On Target Fitness and their Fit in 42 program was all that and more! I am finally feeling fit, healthy, and have gained so much knowledge about food and nutrition that makes sense. I was able to translate what I learned into my day to day life with NO additional costs! AND the bonus, I am having fun, I've met some truly amazing people and the support is above and beyond. I couldn't be more thrilled with the results and all that I have gained! As a member I truly look forward to being there, seeing the team, relishing in the results and gaining knowledge with every session. One last note I would add is that the trainers, owner, staff are so incredibly knowledgeable but they are also so willing to share that knowledge. You can tell they love what they do. They are super supportive and encouraging. It is beyond words and I am so grateful I took that first step. It was a scary one but so worth it. Don't hesitate. Take the next step. It was truly life changing for me and I hope for you as well.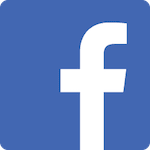 On Target Fitness is a super clean, friendly, people centric gym with caring and engaged trainers. The classes are challenging and are not overcrowded. Every time I attend a class, I learn something new and valuable from the trainers and leave looking forward to the next class. Not once have I dreaded going to my workout session! I would absolutely recommend this gym for any person of any fitness level. Workouts are planned for the needs of each patron and the owners and trainers are highly communicative and available for advice, recommendations and plans to help you achieve your goals. I've been a member at other gyms before and have never felt as supported and confident as I do at On Target. I actually feel more motivated and challenged than ever. *two thumbs up*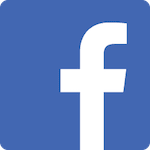 Best gym around. Knowledgeable and supportive coaches that provide focused instruction. The members are dedicated and committed to their wellness. I have never stayed with a gym this long. I love coming every morning.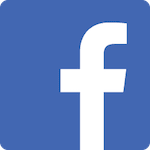 On Target Fitness is a no pressure, client focused gym. I was impressed with the employees, facility and the amazing workout. I highly recommend trying them out!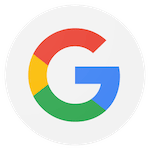 The past 3 years of being part of OTF has been life changing. When I joined I thought it would be like any other gym that I had been to, I was completely wrong. You're not just a member number here; the coaches know you and your goals, they hold you accountable and make you want to achieve big things! The staff is friendly and the other members have turned into a gym family. I couldn't imagine going anywhere else.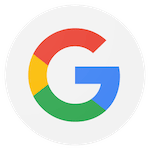 The gym is amazing! For anyone looking to take the next step and join a gym but feeling unsure, this is the place. The coaches are great and the members are like family. Everyone's routine is personalized with continuous support and motivation!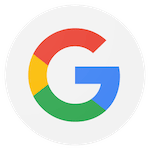 I have been a member of this gym for over 6 months now. I wholeheartedly recommend it to anyone who's looking. It has completely transformed my relationship with exercise. Before joining, I had a Planet Fitness membership that I only used sporadically. I never felt like I had a direction that I was heading in. I would just show up, use a few of the machines for an hour, and then leave until my next visit a few months later. On Target fixed that for me through their personal training program. Sessions are scheduled in advance, so I don't feel as free to skip workouts on a whim. They tell you up front that they will follow up with you if you go missing for an extended period of time, so that built-in accountability is super helpful for me. There are general group fitness classes available, but the bulk of this review will be focused on the small group personal training program since that's what the gym prides itself on mostly. Though the boot camps are exceptional and are a great way to break up the week's strength work in PT. Definitely worth the price of admission as well! The exercises that you'll do in PT are planned out in advance with recommended set/rep counts included. In a small group setting (typically around 4 people including you), the coaches will walk you through your workouts and offer tips on form/technique. They'll also spot you on the tougher lifts - something that I was always shy about in an open gym, so that's a big plus for me. The weights for each set are tracked in an app that'll show you your personal history with each exercise - a nice way to keep track of how far you've come! Each coach has been extraordinarily professional and friendly. They all really know their stuff and work hard to make sure that I fully understand each exercise + the proper form for them before I begin. They all learned my name from day 1 and greet me at the door at the start of each session. They each have their own distinct personalities and motivation styles, so the opportunity to work with each of them helps keep things fresh from week to week. The equipment is clean and in good condition. There's plenty of space to spread out in the building to get your work done without feeling crowded by other members (especially nice while we're living with COVID issues). Finally, the gym owner regularly engages with the members through blogs that offer great fitness advice, seasonal challenges that encourage people to strive a little further with their fitness habits, and occasionally organizing gym socials to get members together casually to hang out. These all help build a great sense of being cared for beyond just being a paying customer. I definitely feel valued which is the biggest reason behind my recommendation here.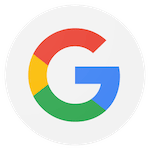 Great gym! Knowledgeable and helpful coaches, individually designed work out programs and group fitness, very welcoming to all ages and fitness levels. Would highly recommend it to anyone!