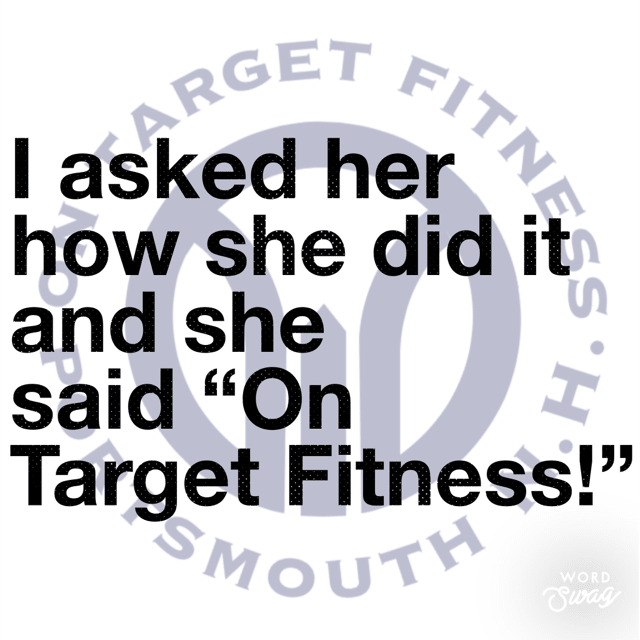 A friend of mine completely transformed her body and lost a ton of weight. I asked her how she did it, and she told me it was On Target Fitness!
I had been looking to tone up and be a little stronger. Previous attempts at dieting and physical exercise never really worked for me. I went and saw Alec at the gym, he listened to me and really understood my goals. Then they put together a personal program to address my exact needs. I have a knee problem, and they found ways for me to get a great workout without putting too much stress on my knees.
The coaches work with each person to assure correct form and talk you through any problems. I love the feel of this small neighborhood gym, where you feel comfortable almost immediately. It's nothing like the big name, chain gyms. Here, everyone knows your name, and there is alot of comradery amongst the people who workout there. It's a very encouraging and upbeat environment.
And the best part? I'm actually seeing a difference in my body after only a few short months! I can't recommend On Target more highly. Join and you won't be disappointed!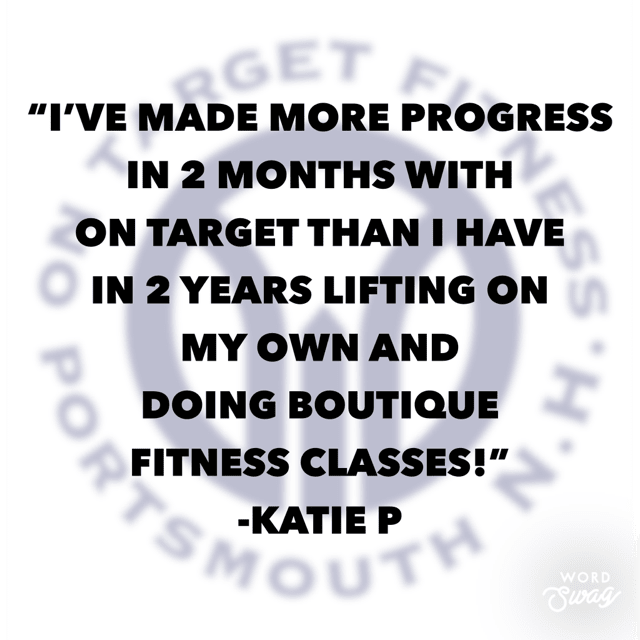 I have only been a member at On Target for about two months and have a feeling I will stick around for a long time! I have made more progress in two months at On Target than I have in two years lifting on my own and doing boutique fitness classes. The vibe of the gym is upbeat, welcoming, and supportive. Having such dedicated trainers helps keep me accountable and push myself each day in the gym. Highly highly highly recommend!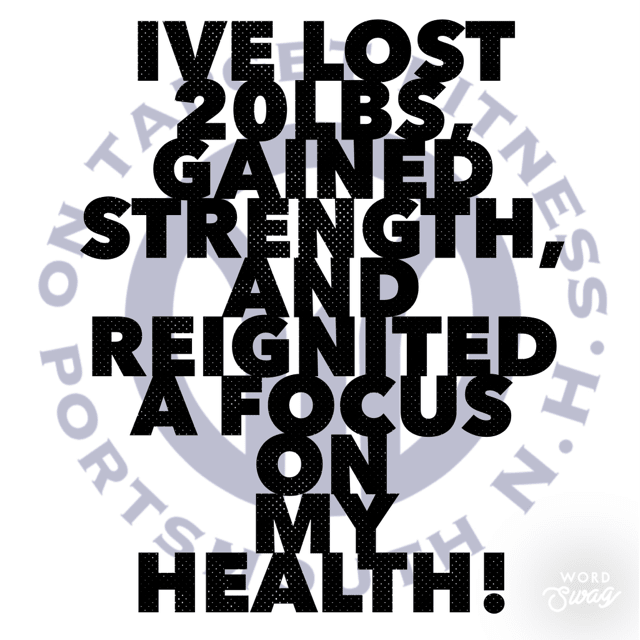 Best gym I've been to! Incredibly supportive coaches and trainers, safe and comfortable environment, and individualized programming with measurable and visible outcomes!
I have lost 20 pounds, gained great deal of strength, and have reignited a focus in my health. Highly recommended gym!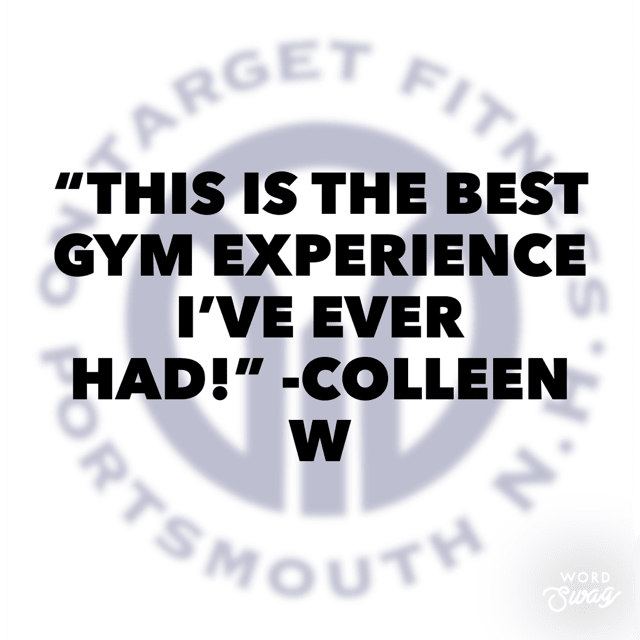 This is the best gym experience I've ever had! The atmosphere is welcoming and inclusive and the trainers are friendly and knowledgeable. I feel challenged and encouraged, but not intimidated. Would absolutely recommend for anyone looking for an effective, thoughtful, and effective wellness program.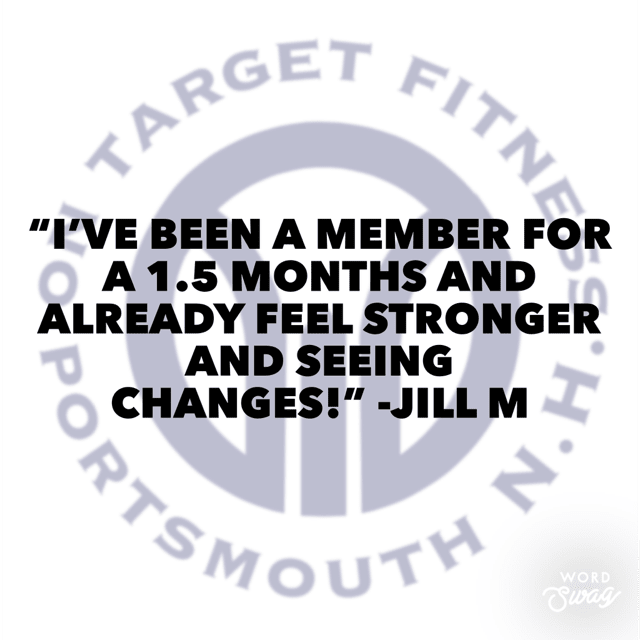 I was looking for a weekly routine, commitment, community and sense of accountability, which is exactly what the coaches and gym provide. The personalization, and ongoing content (blog posts, etc) is great and keep the experience more interesting. I've been a member for a month and a half and I'm already feeling stronger and am seeing changes! Overall - the routine is key.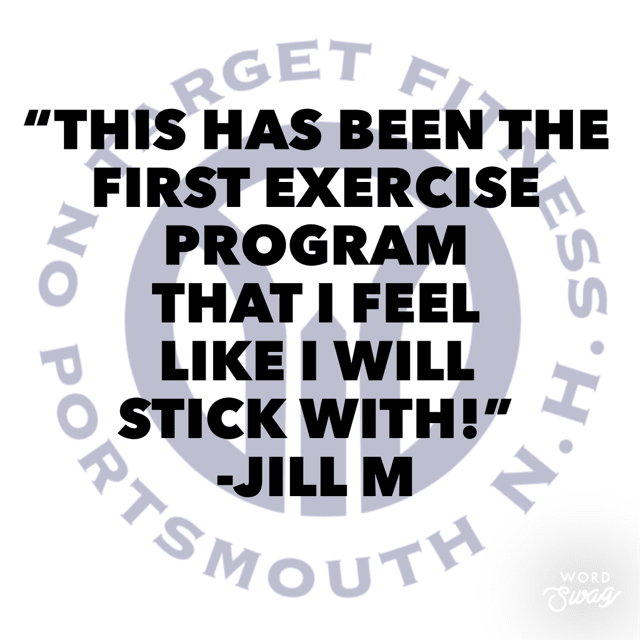 I just started at On Target about one month ago. This has been the first exercise program that I feel like I will stick with. The support and sense of community is something I've never felt at another gym. The trainers are super knowledgeable and supportive, the environment is welcoming, and the gym dog Penny is a huge bonus. Highly recommend On Target!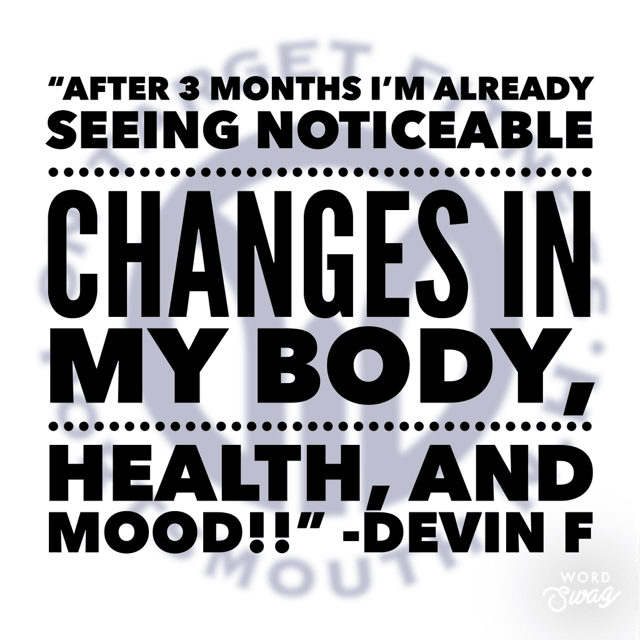 I am approaching my 3rd month and already seeing noticable changes in my body, health and mood! I appreciate the expert guidance on the range of exercises to perform according to my fitness level, the right intensity level and proper form. There are so many variables in fitness, so it is a game changer for me to just focus on showing up and putting in the work. I am grateful for the staff who show up early, encourage and guide the group, who create a clean and organized space, and create a positive atmosphere where I actually look forward to working out. I previously tried the regular gym experience...it did not work for me. This is leaps and bounds more effective for me.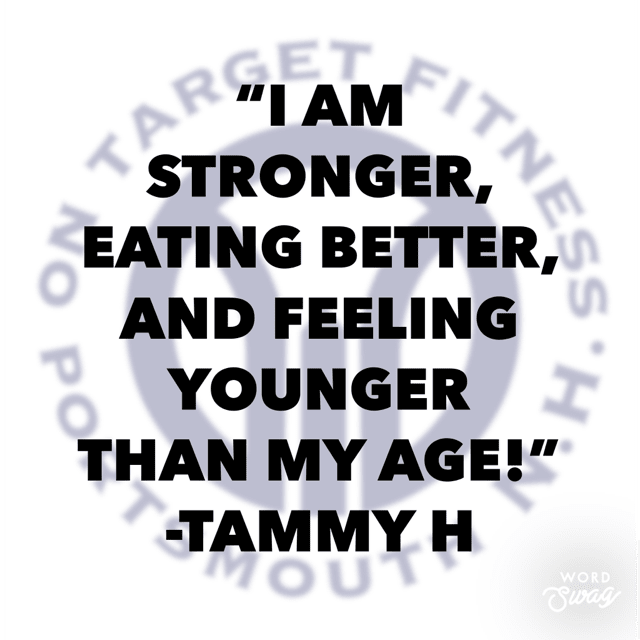 On Target changed my whole mindset and outlook on being healthy. I am stronger, eating better and feeling younger than my age. Alec, Ryan and Katie are so supportive and help keep you accountable. And they really do care about their members. ❤️ The member community is amazing and inspire others with stories of their continued efforts to achieve goals that once seemed unattainable. I highly recommend On Target Fitness, the staff and member experience. They are a different kind of gym.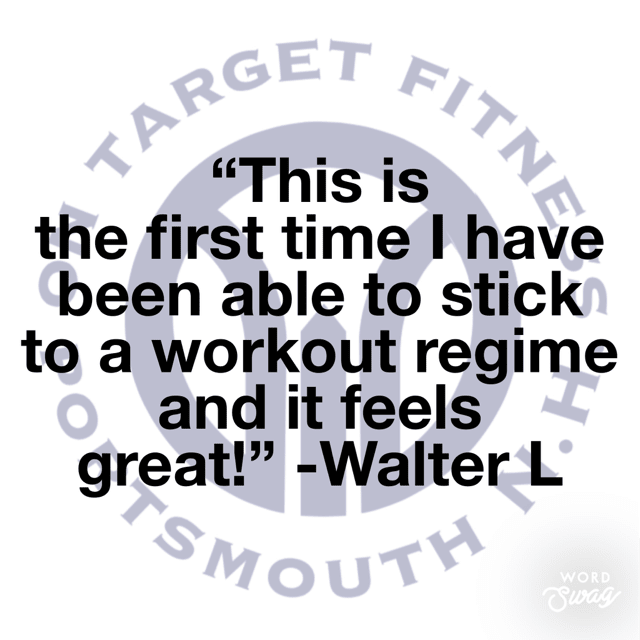 These guys are great - it makes all the difference having such a great team on your side - helping and encouraging every step of the way. This is the first time I have been able to stick to a workout regime and it feels great!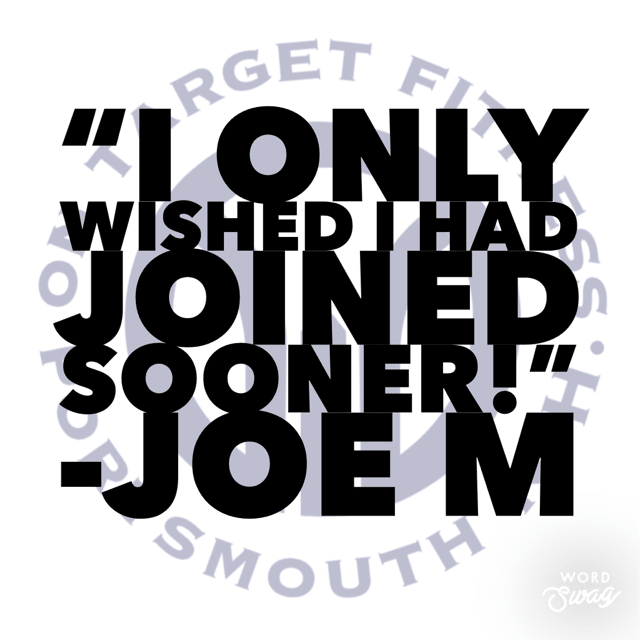 Since joining 3 months ago, I've grown to love the community at On Target Fitness. They provide the structure and MOTIVATION to keep me going with a strengthening program. As a middle aged person, I can already feel the benefits in my day to day life. I just feel better and more ready to engage with the world. Kudos to Alec, Ryan and Katie for creating a unique place to build strength and confidence. The team knows how to meet you at your level, make you feel comfortable, and keep it fun. I only wished I had joined sooner!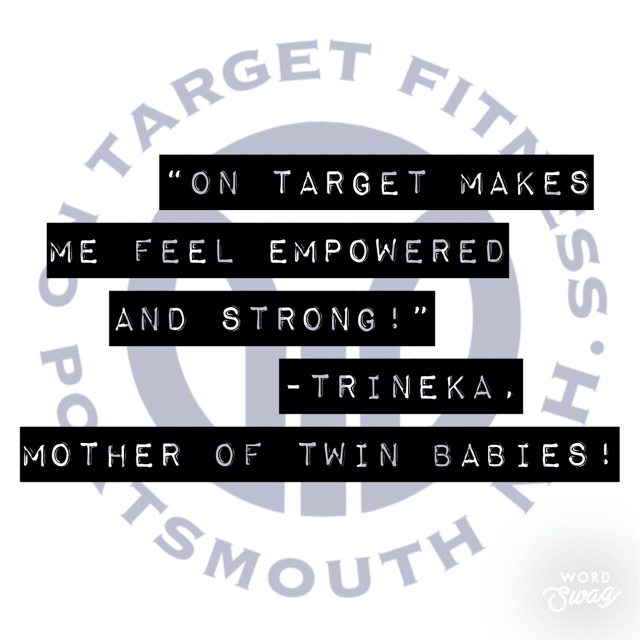 friend referred me after I complimented her results. After just having twins, being tired and completely out of shape, this has been a phenomenal experience. My energy is now throughout the roof and my husband and I are noticing changes to my body. I love that On Target Fitness focuses on strength training...that's the part that's most intimidating in other gyms; not knowing what to do or how to do it. Not only that, but you have your own space and are on a mission to get through your workout with encouragers. On Target makes me feel empowered and strong, even though I still have a long way to go.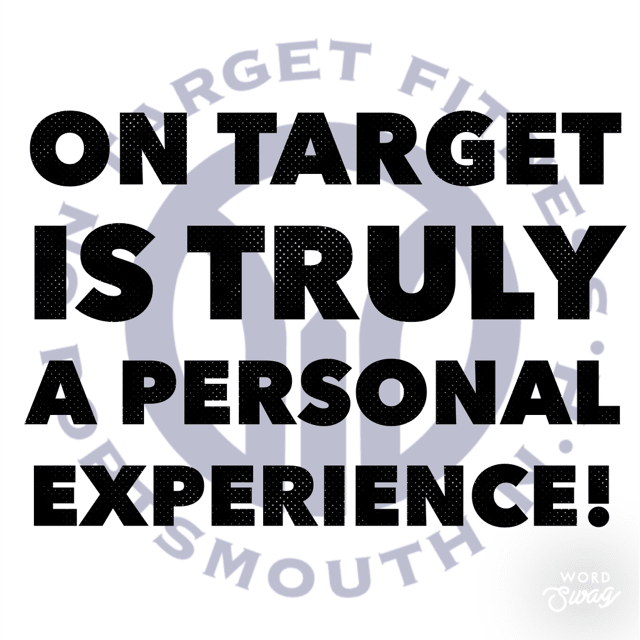 I've never been a stranger to working out, but I've always had a hard time staying consistent and knowing when I can push myself outside of my comfort zone. When I first walked into On Target I wasn't sure what to expect or understand how it would be different from any other gym or Crossfit experience I've had before, but I could not have been more wrong!
On Target fitness is truly a personal experience. They listened to my goals, what I want to achieve and what I want to work on and customized my plan for me. The trainers are phenomenal and are continually walking around to help assist and adjust movements throughout the workouts for each individual. I feel confident I can work out and lift heavier than I have in a long time without getting injured. I'm a runner and can feel my pace getting faster and adding distance getting easier. If you are looking for a place to work out where you can feel supported and motivated this is the place for you.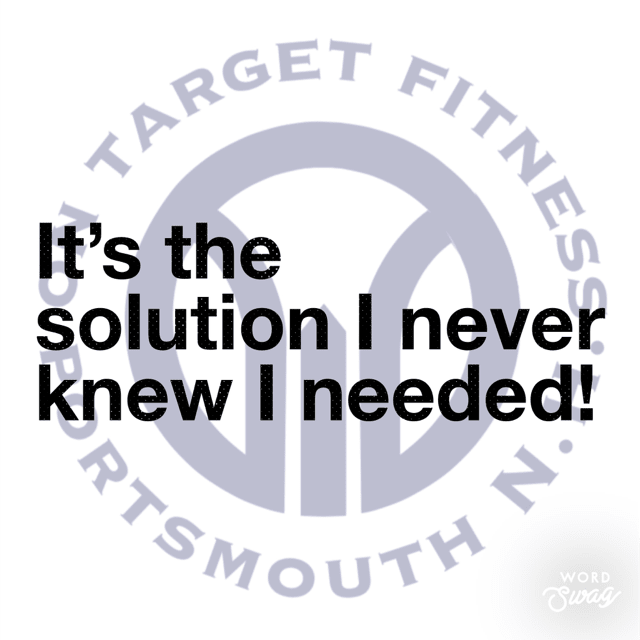 On Target Fitness is the solution I never knew I needed. The small class scenario gives me the confidence that I'll progress without injury, I never feel left adrift to figure it out on my own. Coaches encourage continual improvement and create a welcoming environment. Love it here. Highly recommend!!!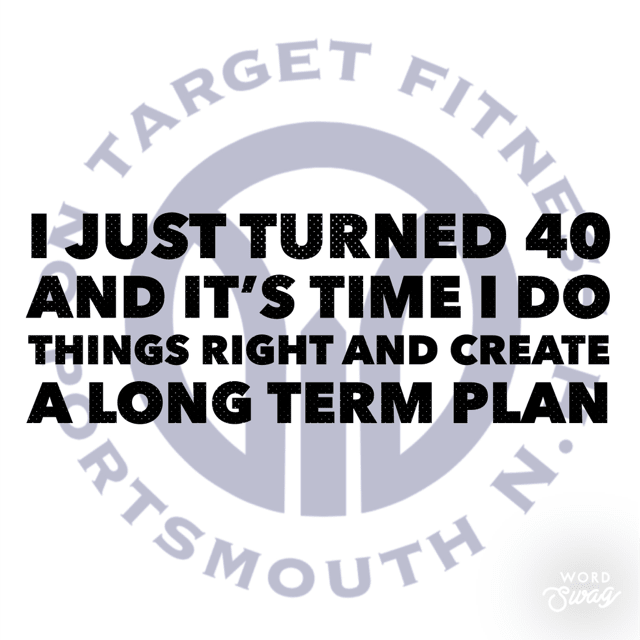 Absolutely love this place. I'm incredibly good at three things when it comes to fitness: doubting my abilities, injuring myself, and procrastinating. My wife actually joined after some research and told me just to schedule a time to sit down with Alec and have a conversation. I decided to take a leap and admit completely to where I was physically and mentally when it came to lifting. I'm now almost three months in and could NOT be happier. The small class personal training means that someone is keeping an eye on me at all times. Encouraging me to push myself, keeping an eagle eye on my form, and the trainers are almost as excited as I am about the progress I've been making. I took a leap and pre-paid for a year because I just turned 40 and it's time I do things right and create a long term plan. (You don't have to do it, but it's helpful for motivation if you operate anything like I do.) I gotta tell you: I'm excited to get to the gym. I'm seeing progress. I'm asking myself "what's next". The coaches are unbelievably motivating and one of the key components to why this place just works. Try it. You'll not regret it.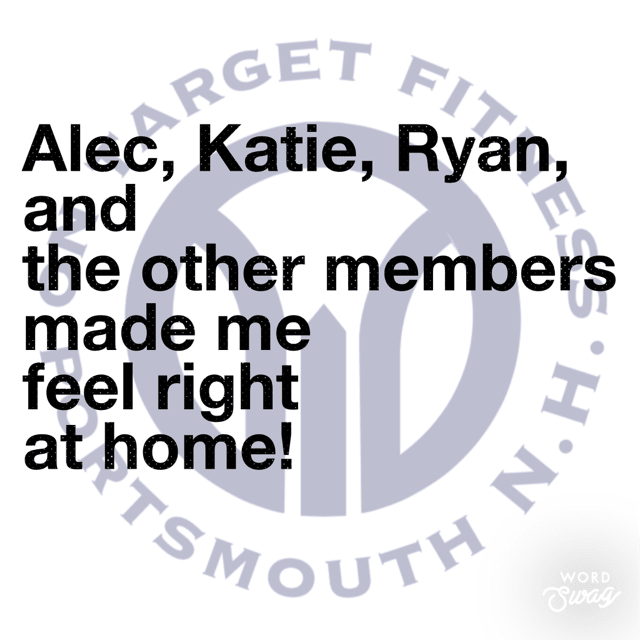 I just finished my second month at OTF and I can't say enough about how awesome they are. Alec, Katie, Ryan and the other members made me feel right at home and part of the community from day 1 (and still do!). My workouts are tailored to my goals and the coaches make it a priority to check in with me. They balance pushing me to be my best without pushing me beyond my limits and comfort level. I feel stronger, healthier and more motivated than I've felt in decades.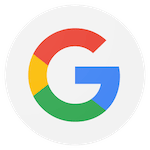 On Target Fitness is like no other. My overall health and fitness has always been important to me, but over the years the responsibilities of work, parenting, and the exhaustion of adulting in general, have gotten in the way. Turning 40 this past year and my RA pain increasing, made me realize it was time to focus on me again and that is when I discovered the amazing, friendly, and dedicated On Target Fitness team of personal trainers. Their clients come first with daily checkins, keeping us on track, accountable, and informed by sharing the latest tips and tricks of the health & fitness world. They take the time to personalize each workout and make adjustments along the way to meet each clients needs and goals. When I first signed up I had so many people say, you don't need to go to a personal trainer, you can just go on the internet and find workouts for free. Guess what, I had already been there, done that unsuccessfully. I need the accountability, the one on one interaction with someone watching what I am doing to ensure I was doing the weight training correctly and safely. I realized quickly that I thrive in the positive support and encouragement that the trainers continuously offer me when things get hard, to do one more rep and not just stop, or to try to lift the next size weight as it gets easier. They never give up on me, so I am working on believing in myself and not giving up on me either. The facility is super clean, and adequately equipped with all the items needed during small group training, so that everyone has their own space and equipment. In addition On Target Fitness also includes nutritional support as well, which is key to an overall healthy balanced life style. For me this is the icing on the cake as they go hand in hand. I can not say enough about my new found training family, I feel stronger mentally and physically after each workout and I look forward to the next.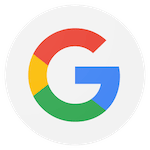 A friend of mine completely transformed her body and lost a ton of weight. I asked her how she did it, and she told me it was On Target Fitness! I had been looking to tone up and be a little stronger. Previous attempts at dieting and physical exercise never really worked for me. I went and saw Alec at the gym, he listened to me and really understood my goals. Then they put together a personal program to address my exact needs. I have a knee problem, and they found ways for me to get a great workout without putting too much stress on my knees. The coaches work with each person to assure correct form and talk you through any problems. I love the feel of this small neighborhood gym, where you feel comfortable almost immediately. It's nothing like the big name, chain gyms. Here, everyone knows your name, and there is alot of comradery amongst the people who workout there. It's a very encouraging and upbeat environment. And the best part? I'm actually seeing a difference in my body after only a few short months! I can't recommend OTF more highly. Join and you won't be disappointed!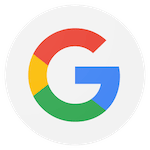 I have been a member at On Target Fitness for 5 years and I can't picture going anywhere else. The coaches truly care and always have your best interest at heart. They have helped me grow as an individual with my workouts by believing in me and never giving up on me when I wanted to give up on myself. They hold you accountable when your having a difficult time doing it yourself. The bonus is the community. It's nice to workout with like minded people. There is never any judgement and it just feels like home. I can't recommend this gym enough.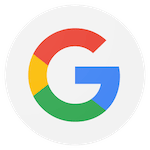 From the minute you walk in the door at On Target Fitness, you are made to feel welcome! There is a strong sense of community which is so important these days. The gym feels more like a wellness center! The coaches consistently assist you and check in on your overall well-being. I enjoy working out surrounded by friendly faces, positive attitudes and a coaching staff that encourages me to challenge myself. I started almost 3 years ago to alleviate 25 years of sciatic pain. Coach Ryan developed a program for me which gave immediate results. I stopped limping and am pain free! He's also helping me gain upper body strength which is important for the over 55 crowd. I now can do push-ups and pull ups. Come and join in the fun!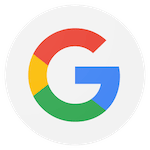 I'm six weeks in and I already know joining On Target Fitness was the BEST DECISION I made for myself. When I joined On Target, I clocked in at the heaviest weight I have ever been and felt horrible physically, mentally, and emotionally. I've 'been there, done that' with many traditional gyms, trainers, and weight loss programs. Nothing I have ever experienced compares to On Target. ALL the coaches are so supportive and genuinely care about each of us. It truly feels like a family, from the coaches to my fellow members. Also, I truly believe each coach feels my successes are their successes. The core key is that they keep it simple. Make no mistake, it IS challenging but the reward absolutely outweighs it. I look forward to my sessions each morning and seeing the crew. I can't recall ever feeling that way. What I find eye-opening is that I'm not focusing on the long-term uphill battle of my weight loss. I'm starting to appreciate each day at a time and celebrating each day's progress. Such a game changer for me. At the risk of sounding a bit overdramatic, I owe Alec, Ryan, Jaye, Katie, and our entire On Target family a debt of gratitude. They have saved me. :)

Before I came to On Target Fitness, I was fairly sedentary. I was in a weight loss program and had been successful but felt I would never reach my weight loss goal until I started exercising more. I searched for the right place for me. I was 71 and had previous knee and hip replacements and my balance wasn't great. Since I had developed a healthy eating plan, I wanted to get stronger physically. I had joined another gym in the past but I didn't keep it up. I was embarrassed and intimidated because of my size and age. It was also very impersonal. I lacked motivation. All of that made it very easy to quit! I was intimidated when I first came to On Target Fitness and full of self doubt. When I arrived for my first Small Group Personal Training session, Doug greeted me by name when I walked in the door. He helped me sign in and showed me where my program binder was. The coaches are great! Always encouraging. They observe and correct as need be to assure you are doing each element of the workout properly. They also helped me tweak my eating plan to increase protein to help build muscle. They are willing to answer questions about nutrition, fitness and sleep. The other clients are friendly, make everyone feel welcome, and encourage one another. Yoga was new to me and even though I struggle through some of the positions, I enjoy it. For me to get up at 5AM for a 6 AM workout, it has to be a great place! It's a gym that doesn't just focus on exercise but on overall wellness through nutrition and fitness. My biggest win has been to see results in 6 weeks! I have gained muscle and lost body fat. My balance is improved. But I think my biggest win is that I have found a great place to work out! I'll never be able to compete with the forty-year-olds and I'm learning to accept that. But I can work to become the best me I can be! My advice to anyone who is worried about starting: start with a six-week challenge. Within a couple of weeks, they will see what a great place it is!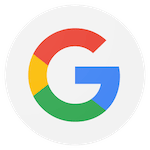 I have been a member of this gym for over 6 months now. I wholeheartedly recommend it to anyone who's looking. It has completely transformed my relationship with exercise. Before joining, I had a Planet Fitness membership that I only used sporadically. I never felt like I had a direction that I was heading in. I would just show up, use a few of the machines for an hour, and then leave until my next visit a few months later. On Target fixed that for me through their personal training program. Sessions are scheduled in advance, so I don't feel as free to skip workouts on a whim. They tell you up front that they will follow up with you if you go missing for an extended period of time, so that built-in accountability is super helpful for me. There are general group fitness classes available, but the bulk of this review will be focused on the small group personal training program since that's what the gym prides itself on mostly. Though the boot camps are exceptional and are a great way to break up the week's strength work in PT. Definitely worth the price of admission as well! The exercises that you'll do in PT are planned out in advance with recommended set/rep counts included. In a small group setting (typically around 4 people including you), the coaches will walk you through your workouts and offer tips on form/technique. They'll also spot you on the tougher lifts - something that I was always shy about in an open gym, so that's a big plus for me. The weights for each set are tracked in an app that'll show you your personal history with each exercise - a nice way to keep track of how far you've come! Each coach has been extraordinarily professional and friendly. They all really know their stuff and work hard to make sure that I fully understand each exercise + the proper form for them before I begin. They all learned my name from day 1 and greet me at the door at the start of each session. They each have their own distinct personalities and motivation styles, so the opportunity to work with each of them helps keep things fresh from week to week. The equipment is clean and in good condition. There's plenty of space to spread out in the building to get your work done without feeling crowded by other members (especially nice while we're living with COVID issues). Finally, the gym owner regularly engages with the members through blogs that offer great fitness advice, seasonal challenges that encourage people to strive a little further with their fitness habits, and occasionally organizing gym socials to get members together casually to hang out. These all help build a great sense of being cared for beyond just being a paying customer. I definitely feel valued which is the biggest reason behind my recommendation here.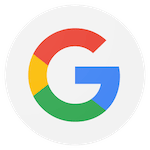 So happy to have found this place. On target to my goals thanks to these wonderful people helping me to become a better human. You will find thoughtful professionals who are clearly dedicated to improving the physical well being of it's members without any pressure or fluff. Perfect fit for me. Thank you!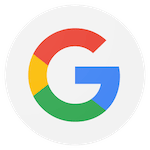 On Target Fitness is awesome! Excellent professional coaching and support. Extremely clean. Great community of folks. I have never felt better and excited to continue on my wellness journey.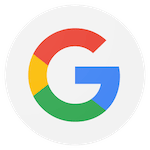 When I joined On Target, I was hoping to get strong to be able to run long distances. I was new to running and had lost weight but, I knew, I needed more than just running and controlling what I eat. That was my main reason, I knew of someone who is a member of this gym and she got so strong she looked a totally new person. My hopes were very high. I have to say that I was not wrong in my decision to joined. I have been able to run a half marathon thanks to the strength routine that is tailored for me and my needs. I have been a member for 17 months now, my strength have improved my runs are efficient I feel so good when I'm exercising at they gym, even if I feel I cant perform that day, once I'm at the gym my attitude change and I feel full of energy, maybe because the coaches are always pushing you to do your best and understand your needs and they are right there to encourage and help you to reach your goals. I love my coaches, and did I mention they certify and well knowledgeable? Also last summer had a car accident and my right hand got injured, I was not able to use my hand for a while. Coach Ryan change my routine and gave me one that was modify for my circumstances, I was able to keep exercising without loosing a beat. This gym is just Great! Plain and simple is a nice community, is like a big family. The coaches alway will greet you by your name and always are friendly and if you have questions they are more than happy to help you. No Gym has ever satisfy me the way On Target does.

Hi! My relationship with food is totally changing and I love it! I used to feel so guilty about eating certain things or eating too much. Now I am realizing how important it is to fuel my body and make sure I'm eating ENOUGH! I'm putting so much more thought into what I eat and when I eat it. I'm even finding that now that I know how great I feel eating cleaner and noticing how crappy I feel when I eat crappy, I am way less tempted to give in to eating junk food because I know how I'll feel after. Now I just need to keep finding ways to change up my meals to keep them interesting and keep making sure I am getting all the fuel I need!

Before On Target Fitness I had tried several fitness options, running, yoga, regular gyms, one on one training, Isagenix, you name it. Nothing was ever completely fulfilling or truly sustainable; most offered part of what I needed but not the whole package. What I was really looking for was OVERALL fitness, where weight training, cardio and nutrition came together but I also needed support and accountability, so community was important along with experienced trainers and staff. What I found with On Target Fitness and their Fit in 42 program was all that and more! I am finally feeling fit, healthy, and have gained so much knowledge about food and nutrition that makes sense. I was able to translate what I learned into my day to day life with NO additional costs! AND the bonus, I am having fun, I've met some truly amazing people and the support is above and beyond. I couldn't be more thrilled with the results and all that I have gained! As a member I truly look forward to being there, seeing the team, relishing in the results and gaining knowledge with every session. One last note I would add is that the trainers, owner, staff are so incredibly knowledgeable but they are also so willing to share that knowledge. You can tell they love what they do. They are super supportive and encouraging. It is beyond words and I am so grateful I took that first step. It was a scary one but so worth it. Don't hesitate. Take the next step. It was truly life changing for me and I hope for you as well.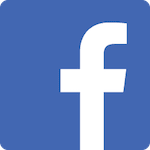 On Target Fitness is a super clean, friendly, people centric gym with caring and engaged trainers. The classes are challenging and are not overcrowded. Every time I attend a class, I learn something new and valuable from the trainers and leave looking forward to the next class. Not once have I dreaded going to my workout session! I would absolutely recommend this gym for any person of any fitness level. Workouts are planned for the needs of each patron and the owners and trainers are highly communicative and available for advice, recommendations and plans to help you achieve your goals. I've been a member at other gyms before and have never felt as supported and confident as I do at On Target. I actually feel more motivated and challenged than ever. *two thumbs up*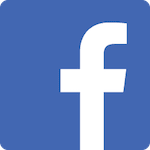 Best gym around. Knowledgeable and supportive coaches that provide focused instruction. The members are dedicated and committed to their wellness. I have never stayed with a gym this long. I love coming every morning.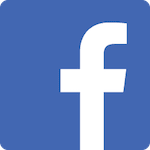 On Target Fitness is a no pressure, client focused gym. I was impressed with the employees, facility and the amazing workout. I highly recommend trying them out!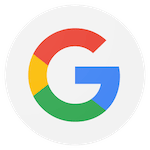 The past 3 years of being part of OTF has been life changing. When I joined I thought it would be like any other gym that I had been to, I was completely wrong. You're not just a member number here; the coaches know you and your goals, they hold you accountable and make you want to achieve big things! The staff is friendly and the other members have turned into a gym family. I couldn't imagine going anywhere else.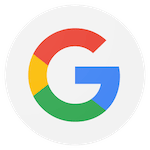 The gym is amazing! For anyone looking to take the next step and join a gym but feeling unsure, this is the place. The coaches are great and the members are like family. Everyone's routine is personalized with continuous support and motivation!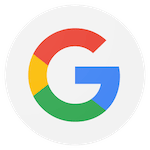 Great gym! Knowledgeable and helpful coaches, individually designed work out programs and group fitness, very welcoming to all ages and fitness levels. Would highly recommend it to anyone!